Whitestone optician
Here at J.D. Opticians, we're pleased to offer a variety of important optical services for the benefit of our valued customers. This includes both standard eye exams as well as contact lens exams, evaluation for eye diseases like glaucoma, and an optical department that provides prescription eyeglasses, contacts, and sunglasses, as well as non-prescription sunglasses, along with a wide array of great-looking and comfortable designer frames from our
Whitestone optician
.
Everyone should have a comprehensive eye exam once per year. There are two good reasons. First, to gauge your current vision requirements, which are in a constant state of evolution. If you need new glasses or contacts, or an update to your current prescription, our Whitestone optician will fashion your lenses for you right here. The second reason is to screen you for common eye diseases, most of which don't present any obvious symptoms during their early stages. Some, such as cataracts and glaucoma, can affect anyone, regardless of age, medical history, or heredity. By the time you notice symptoms, it's typically because you have already experienced some level of vision loss or damage to your eyes, either of which may not be reversible. And if you have type one or type two diabetes, you will also be checked for diabetic retinopathy. And those age 40 or older will be tested for macular degeneration. There are treatments and management options for all of these diseases. Some have no cure, but your vision can be maximized and complications minimized. If you decide to wear contacts, our contact lens exam is done to check those parts of your eyes that touch the lenses, to make certain that there are no problems that could interfere with your experience wearing them.
For all your eye care needs, from routine exams to the refill of contact lenses by our
Whitestone optician
, we do it all. Call us to schedule an appointment if you need to see our eye doctor.
By JD Opticians
December 30, 2016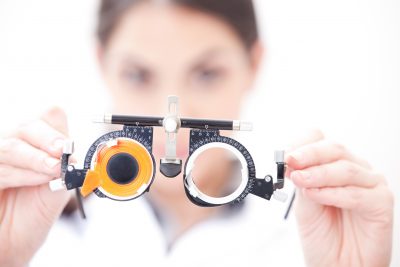 Blog Posts
Follow Us